EXCLUSIVE CONTENT:

Mary Shepard interviewed at Mississippi Valley State University television station.


Mary Frances (Webb) Shepard, a resident of Indianola, MS, was born in Grenada, Mississippi in 1942 of mixed African, Native American and white ancestry. She grew up endowed with the values of honesty and hard work related to helping maintain her family's farm.  From the age of 2 she was confronted with the tragedy of losing both her mother and her new baby brother during his birth.  Shortly after her family's losses, Mary and her siblings moved in with her Uncle Garrett & Aunt Sadie in Kinlock, MS, just south of Indianola, MS.  Her early childhood included picking cotton, caring for animals, and gardening on a 73-acre farm along the railroad tracks that segregated white and black families. Mary's competitive spirit was evident in her love for all sports, especially basketball, and in her pursuit of academic excellence in the rural schools she attended outside of Indianola.  Mary attended beauty and barbering school and Mississippi Valley State University in Itta Bena, MS as a Sociology major. 

While evolving into womanhood, the lights and sounds of the jukes in the Church Street district of Indianola became beacons for her attention - leaving an indelible impression that would eventually lead to a remarkable career. At age 18, she met and married Willie Shepard, and began a life of global military travel birthing both her son Alfred and daughter Shay while abroad. The family returned home to Kinlock after Willie incurred injuries during the Vietnam War that left him wheelchair bound.  On January 4, 1974 the couple tried their hand at leasing and managing a small night club called Club Ebony which was originally built in 1943.  Within a year, they were full owners.  Mary Shepard remained club owner at Club Ebony until March 6, 2008.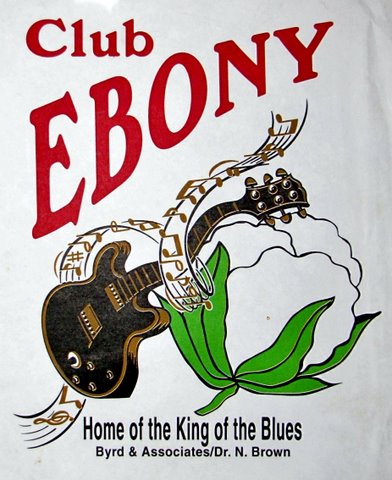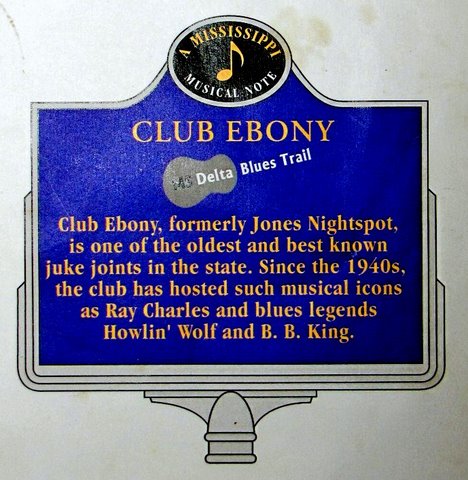 Mary Shepard's successful ownership and management of Club Ebony for 34 years is now legendary. During this period she tended to every aspect of effective business and night club operations imaginable, from scheduling musicians and DJs to cooking, providing lodging, cleaning, ordering supplies, and managing finances. The musicians she booked included a virtual "who's who" of Blues cultural heritage, beginning with performances by Little Milton and Albert King, and followed by the likes of Bobby Bland, John Lee Hooker, Ike & Tina Turner, Lou Rawls, Rufus Thomas, Clarence Carter, Leon Haywood, Candy Staton, The Staple Singers, Bobby Rush, Millie Jackson, Willie Clayton, David Lee Durham, T.K. Soul, Tyrone Davis, Roger and Zapp, Kenny Mitchell, Denise LaSalle and many, many others.

A critical dimension of the global fame that accrues to Mary Frances Shepard, however, is associated with her success in encouraging B.B. King to return to Indianola in 1976 to play for his hometown friends, fans and family. 1980 marked the beginning of an annual B.B. King Homecoming Celebration and set the stage for what now stands as the multi-million dollar B.B. King Museum and Delta Interpretive Center.

These accomplishments, along with the recent establishment of the Mary Frances Shepard Scholarship Fund for Recording Industry majors at Mississippi Valley State University, clearly establish her as our Delta Blues Queen, a model of professional excellence and cultural integrity for the world to emulate and for us all to respect and admire.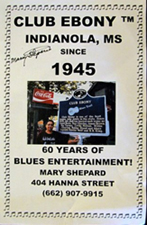 CLICK IMAGE TO ENLARGE OR VIEW SLIDE SHOW

TO PURCHASE OFFICIAL MARY SHEPARD T-SHIRTS, POSTERS AND MEMORABELIA, CONTACT:

662-907-9915

"Preserving yesterday with today's Technology."


EXCLUSIVE CONTENT:

Mary Shepard interviewed at August 2009, Jus Blues Awards in Memphis by The Wolfman.